Project Description
The Thousand Islands Land Trust Mission Statement
The Thousand Islands Land Trust's (TILT) mission is to conserve the natural beauty, diverse wildlife habitats, water quality and outdoor recreation opportunities of the Thousand Islands region, now and for future generations.
I was contacted by Lead Author and Developer, Ingrid Brofman to organize the research, create detailed maps based off the data collected, and design the 135 page book. Years of research, months of analysis, and an immense amount of dedication went into the development of this book, and I am thrilled to have been a part of it.
Please feel free to flip through the pages below.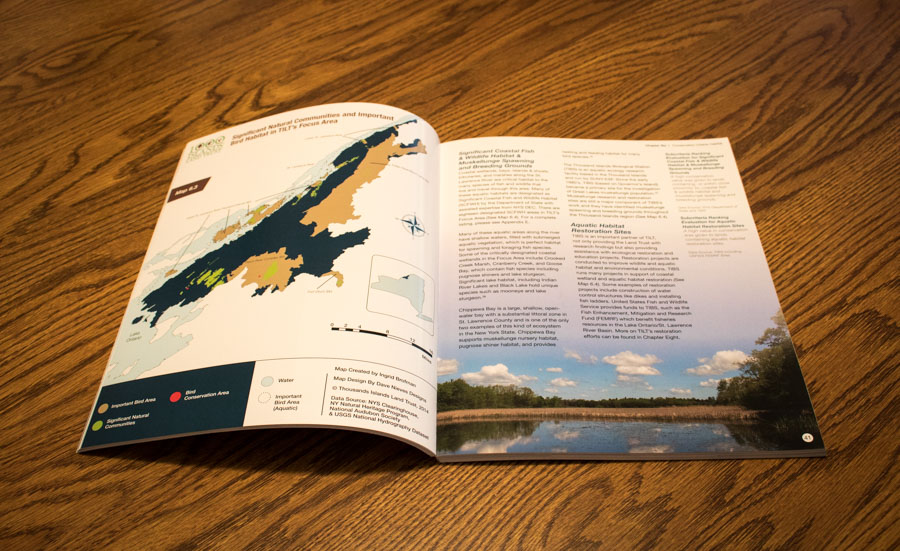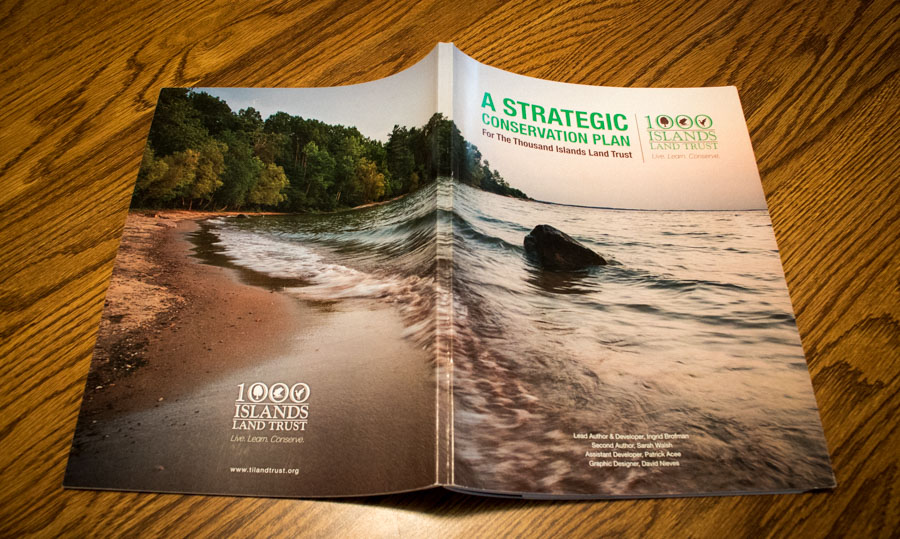 Through land conservation, stewardship and education, TILT has been at the forefront of land conservation efforts in the Thousand Islands.
The goal of TILT's work is a greater quality of life, an improved foundation for the economy, and an enhanced environment. TILT invites everyone – landowners, citizens, government and organizations – to protect the special places in which we love, here in the Thousand Islands.