Project Description
Every year The Grandview in Poughkeepsie NY holds the most elegant wedding show in the Hudson Valley. This year I was tasked with developing an overall theme for the show, the decision was to create an elegant watercolor style campaign that started with the save the date and continued throughout the signage for the event.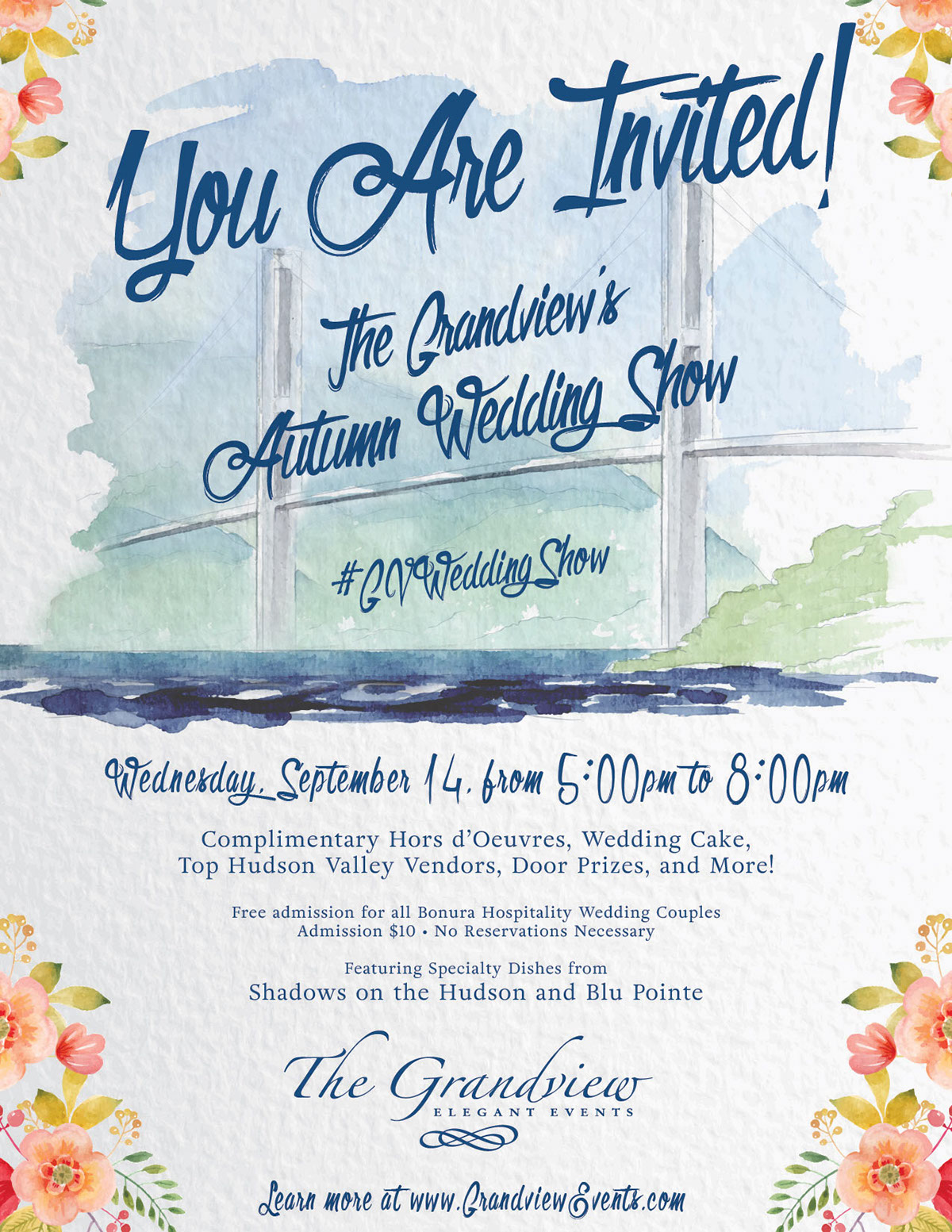 This show was unique because The Grandview was launching brand new package enhancements including "Lanterns on the River," a breathtaking upgrade that adds led lit 30 inch lanterns to their outdoor ballroom.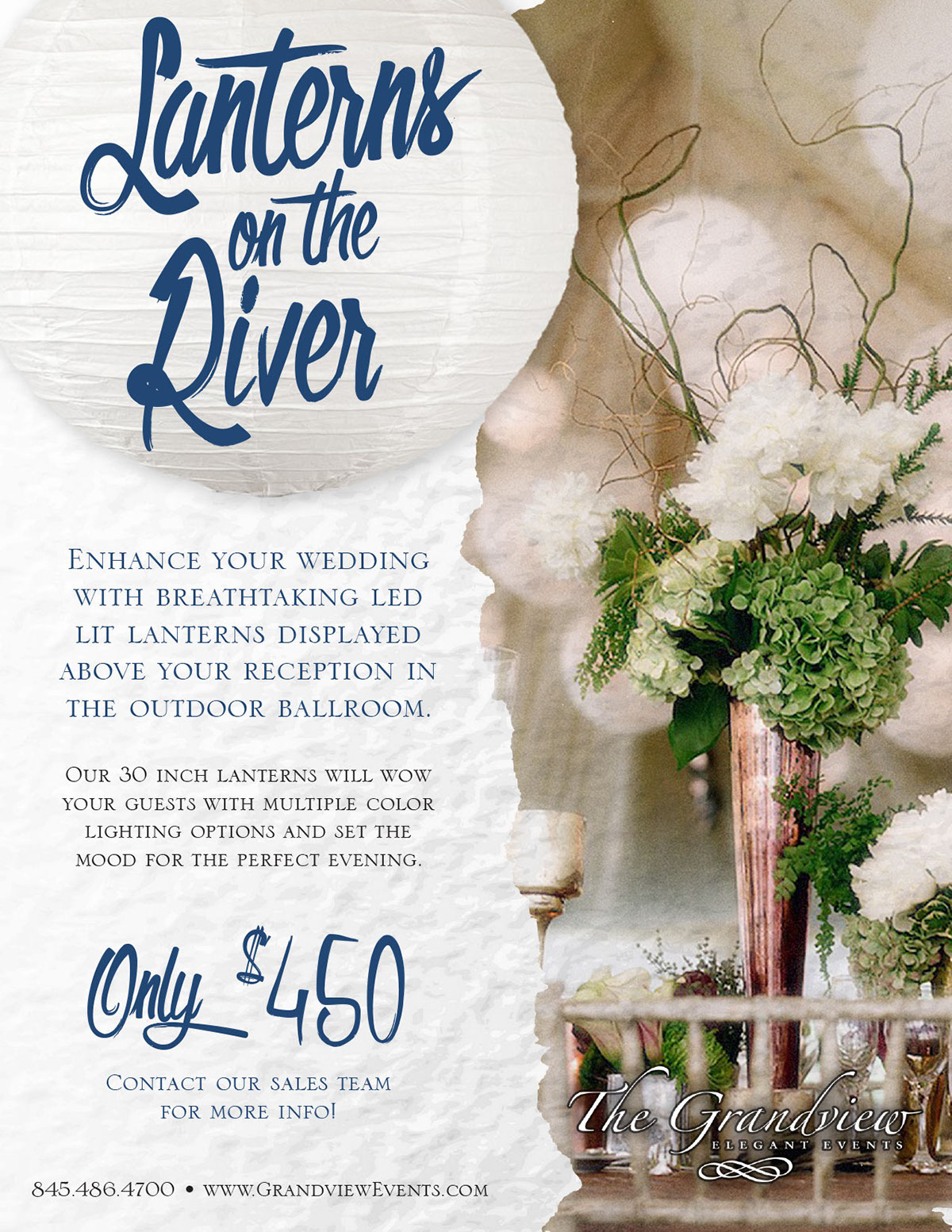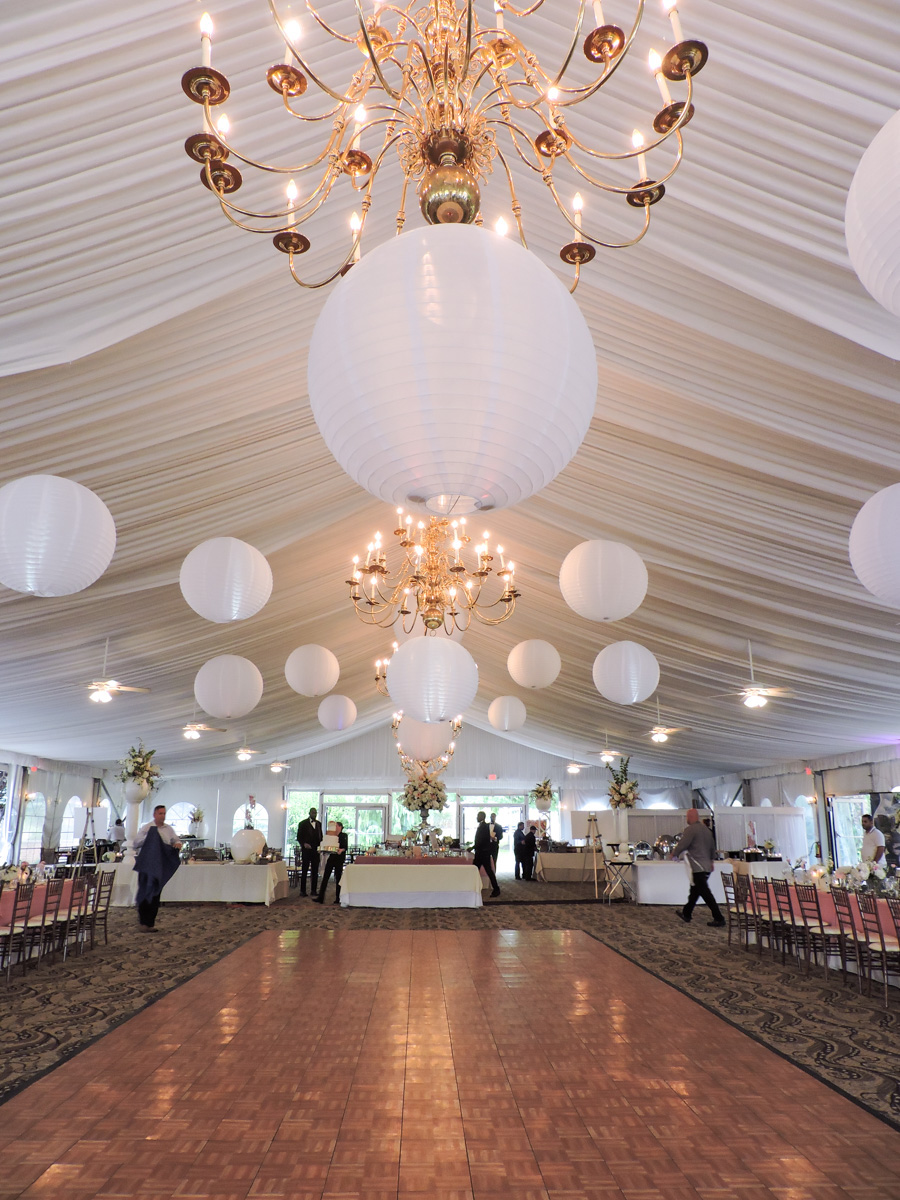 A second unique upgrade was called "Donut Worry, Be Married." This station gives wedding couples the chance to share their unique wedding hashtag using donuts displayed on peg boards.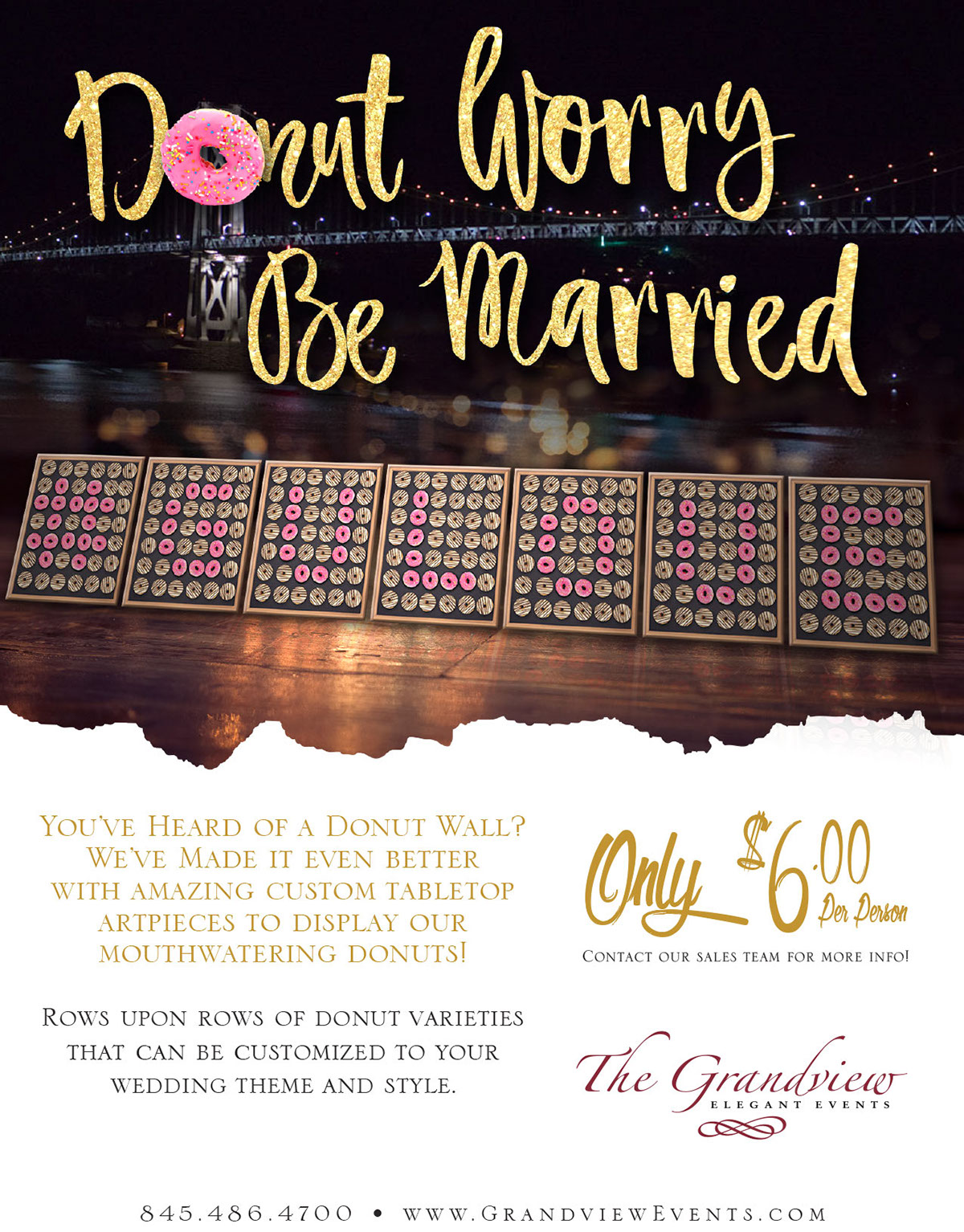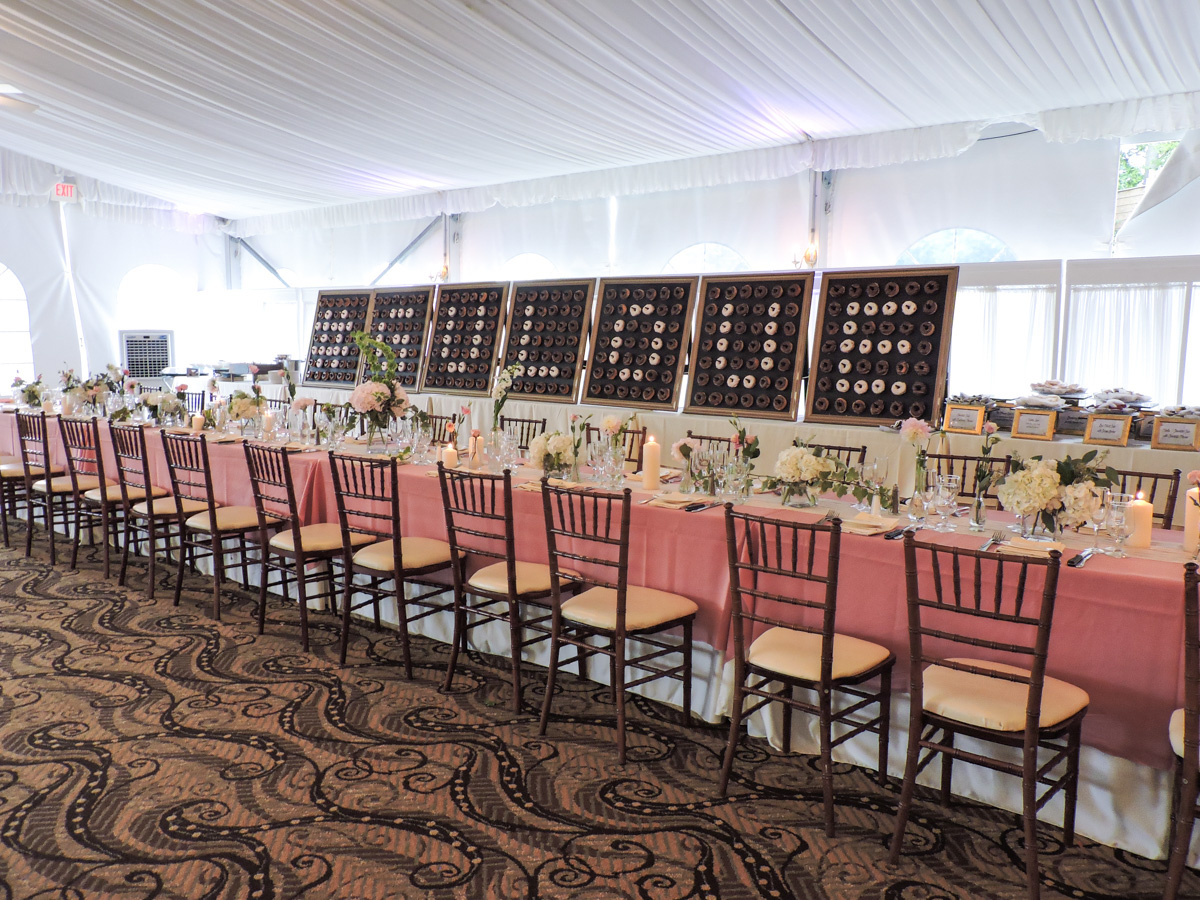 No wedding show would be complete without a table filled with wedding cake to sample. We wanted to add some flair to the table with a great quote by the one and only Julia Child, "A party without cake is just a meeting."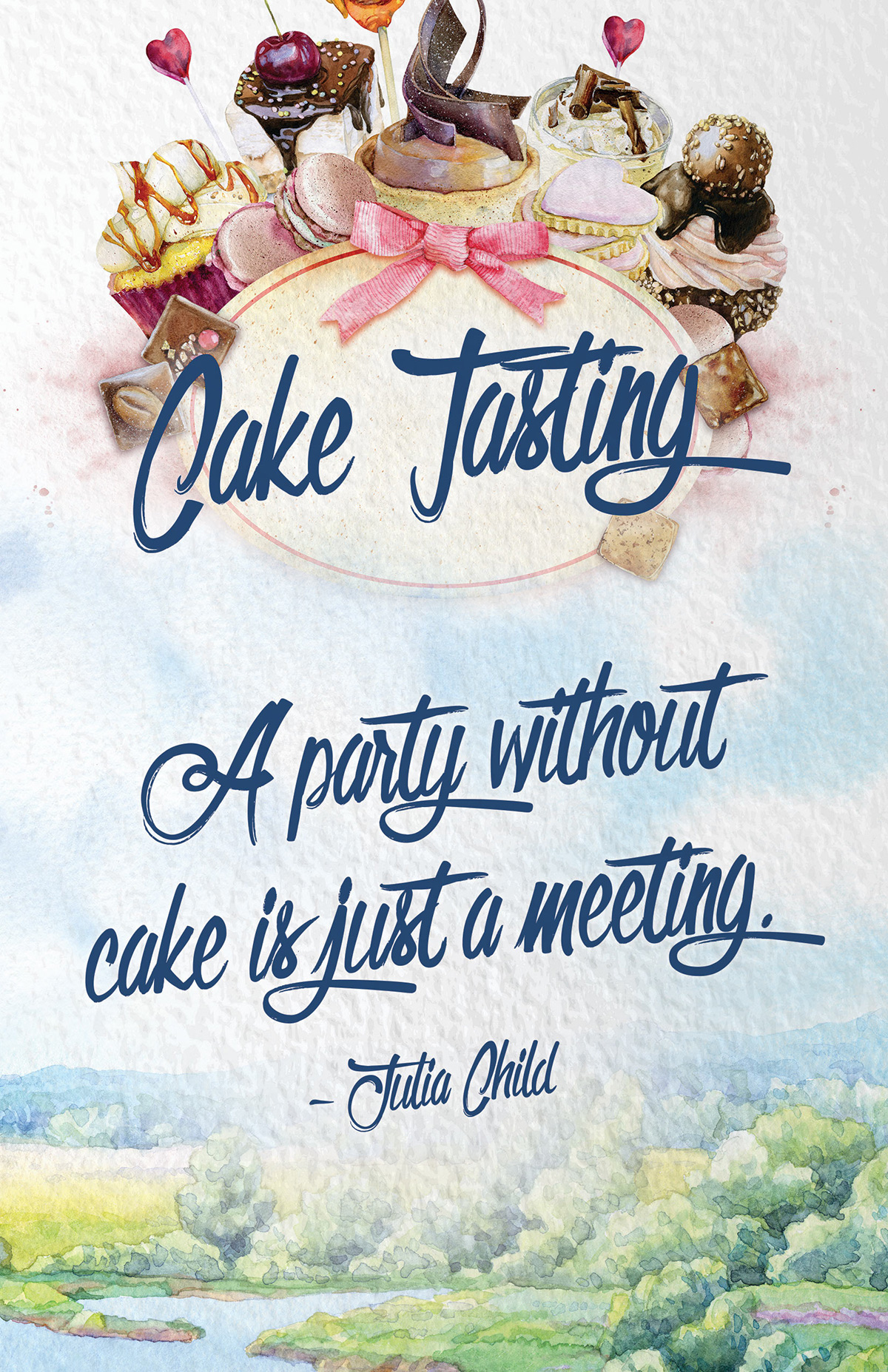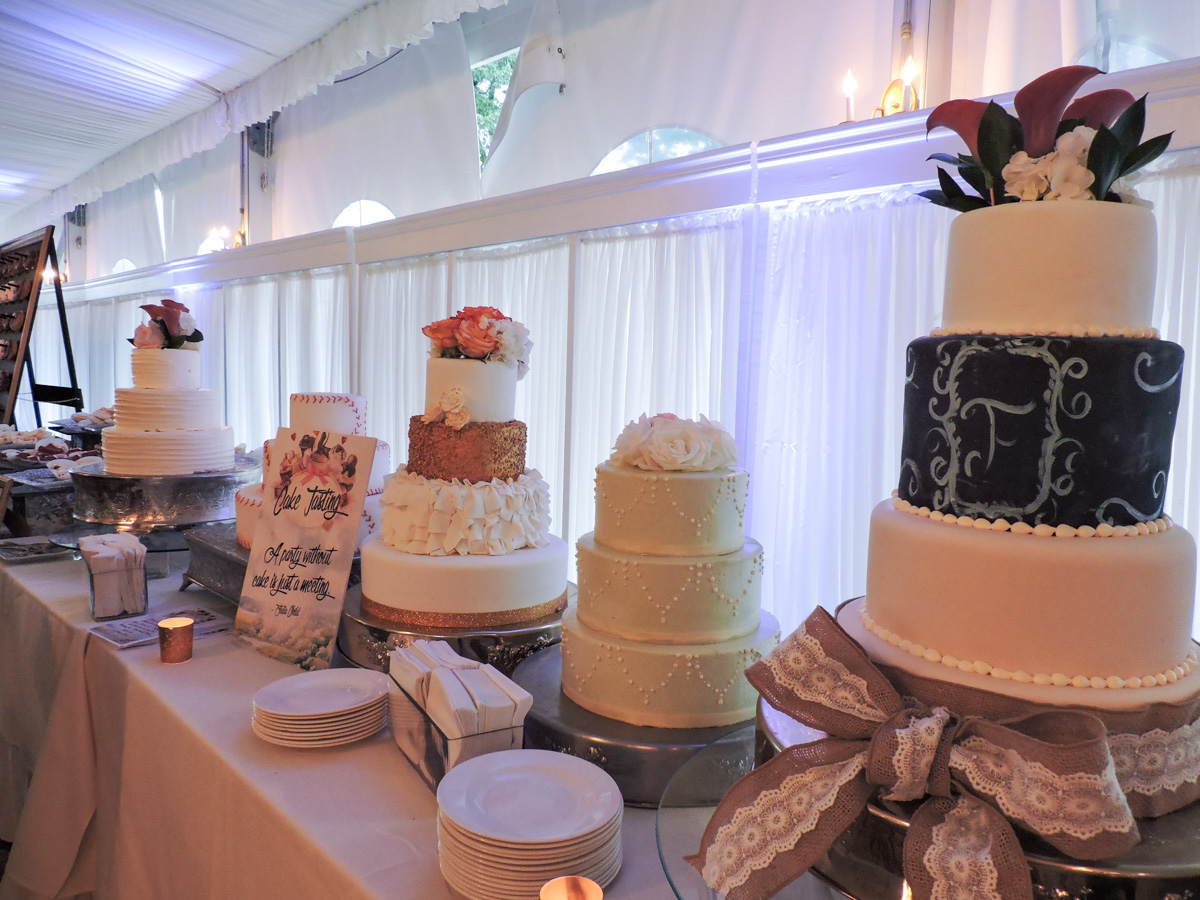 Other new stations included "Pho In Love."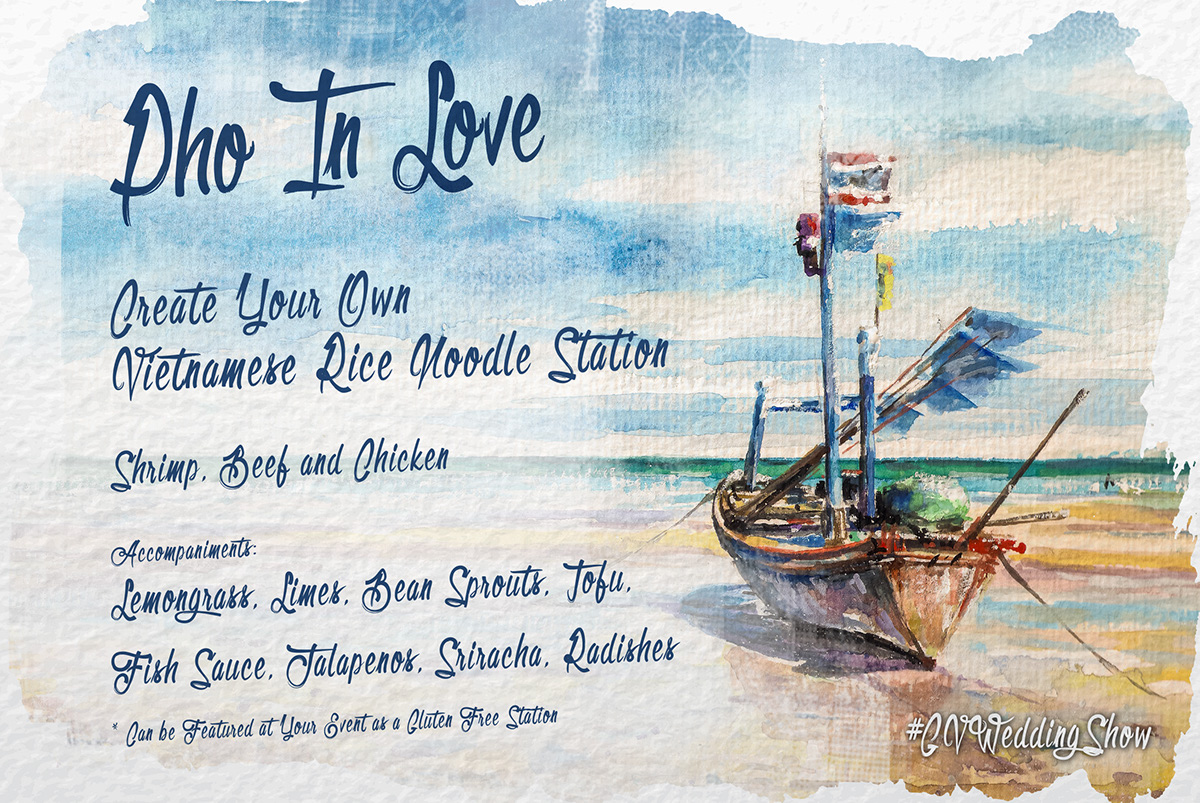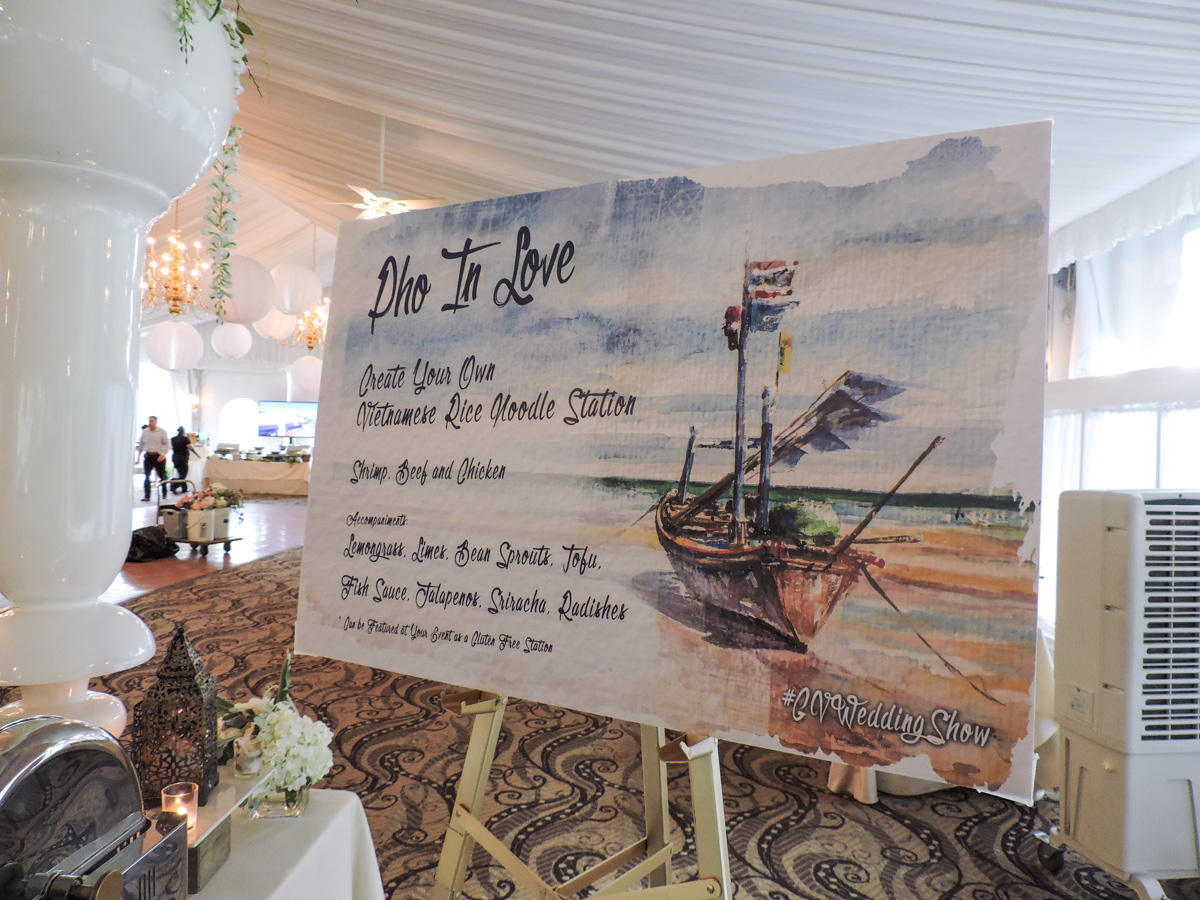 The Apple of My Eye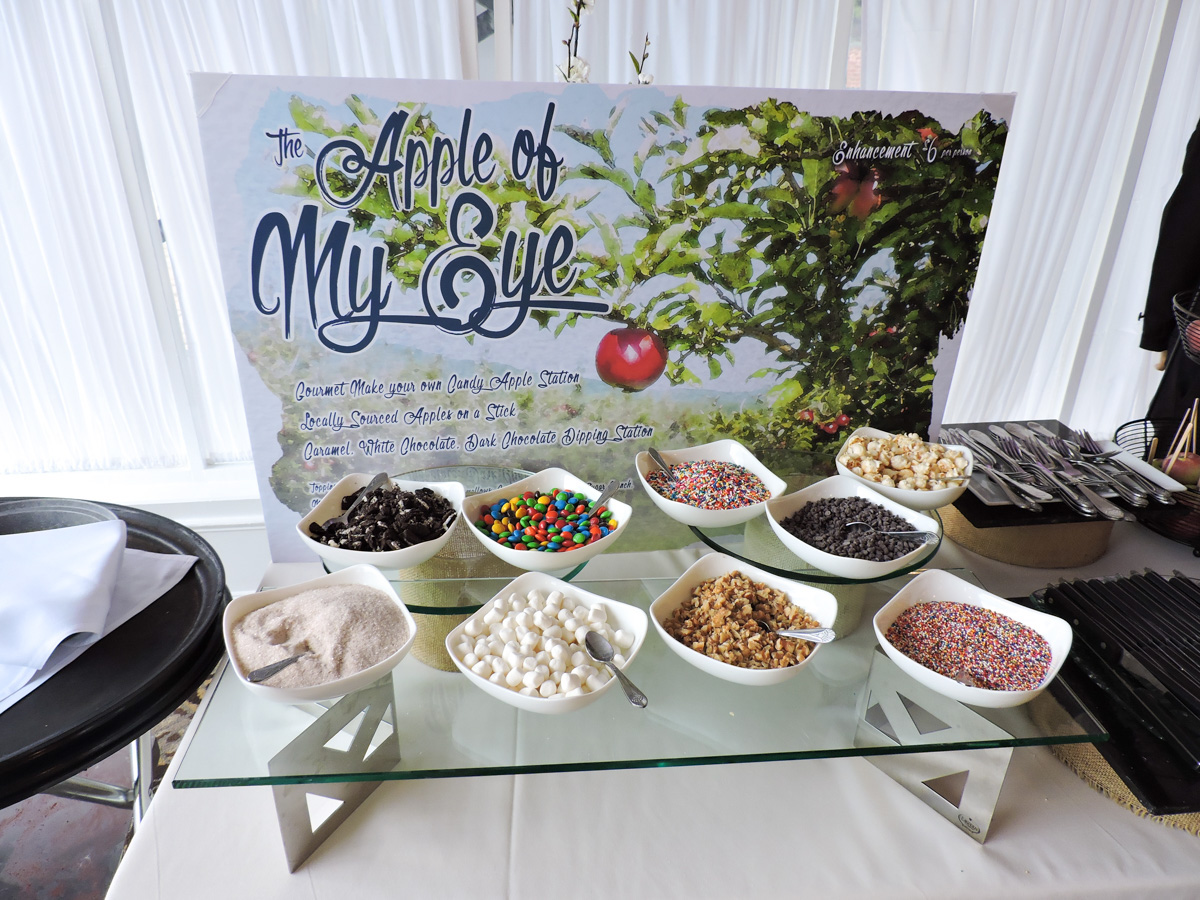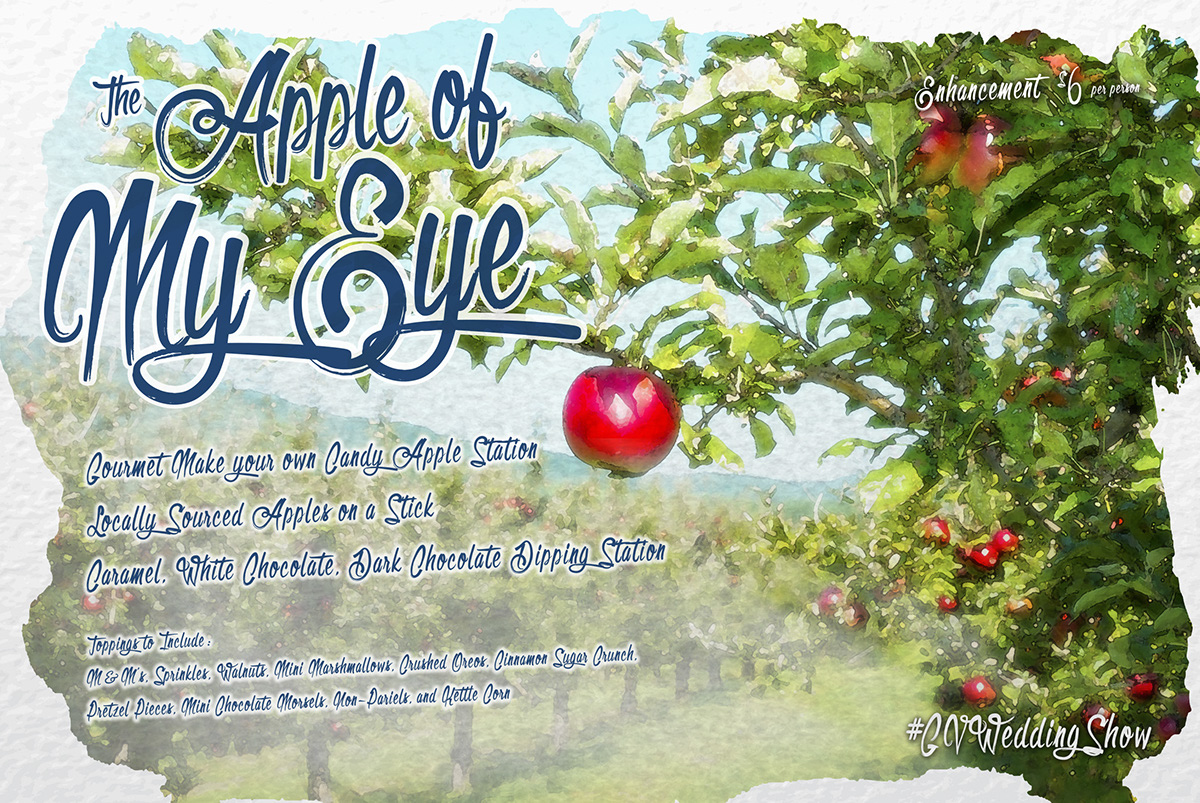 The Hudson Valley Harvest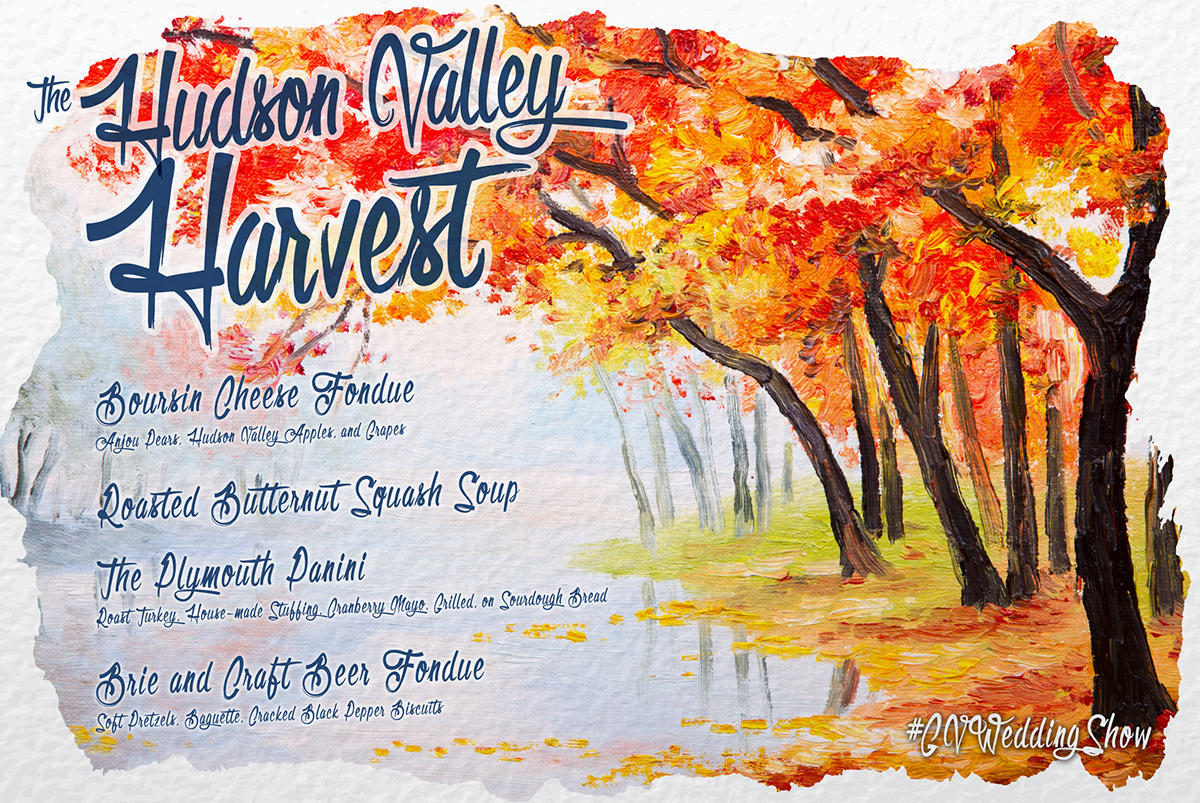 And Summer in Italy