Project Description
Make me stand out
If you are a designer, you have heard this just about every time you are working on a new project. Sometimes they want the "Wow Factor" others want to "POP". Luckily for me, the team at Enriquez Entertainment didn't need to say anything. Their passion for what they do and the energy they have when talking about their craft was all the inspiration I needed.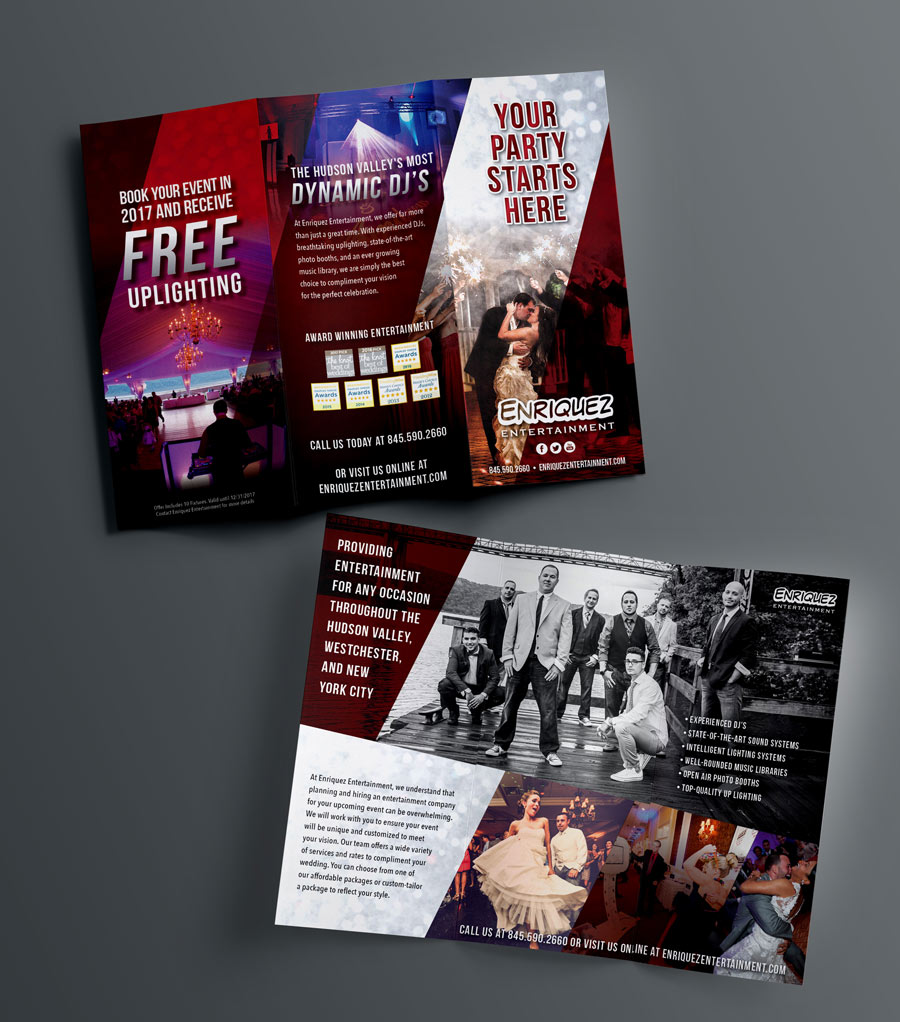 If you are holding an event anywhere in the Hudson Valley and are in need of a fantastic DJ company, you most likely have come across Enriquez Entertainment once or twice. My mission was to guarantee that when you began your hunt you would end with their phone number at the top of your list.
The Design
I decided that this brochure needed something far more than just your basic info. It needed to express a feeling of energy and movement. I came up with a pulsating angular design for the outer cover that almost feels like you are listening to music. Each slash has a sharp beginning and end with vivid imagery and colors. Combined with an italicized font, the entire piece has an electric feel.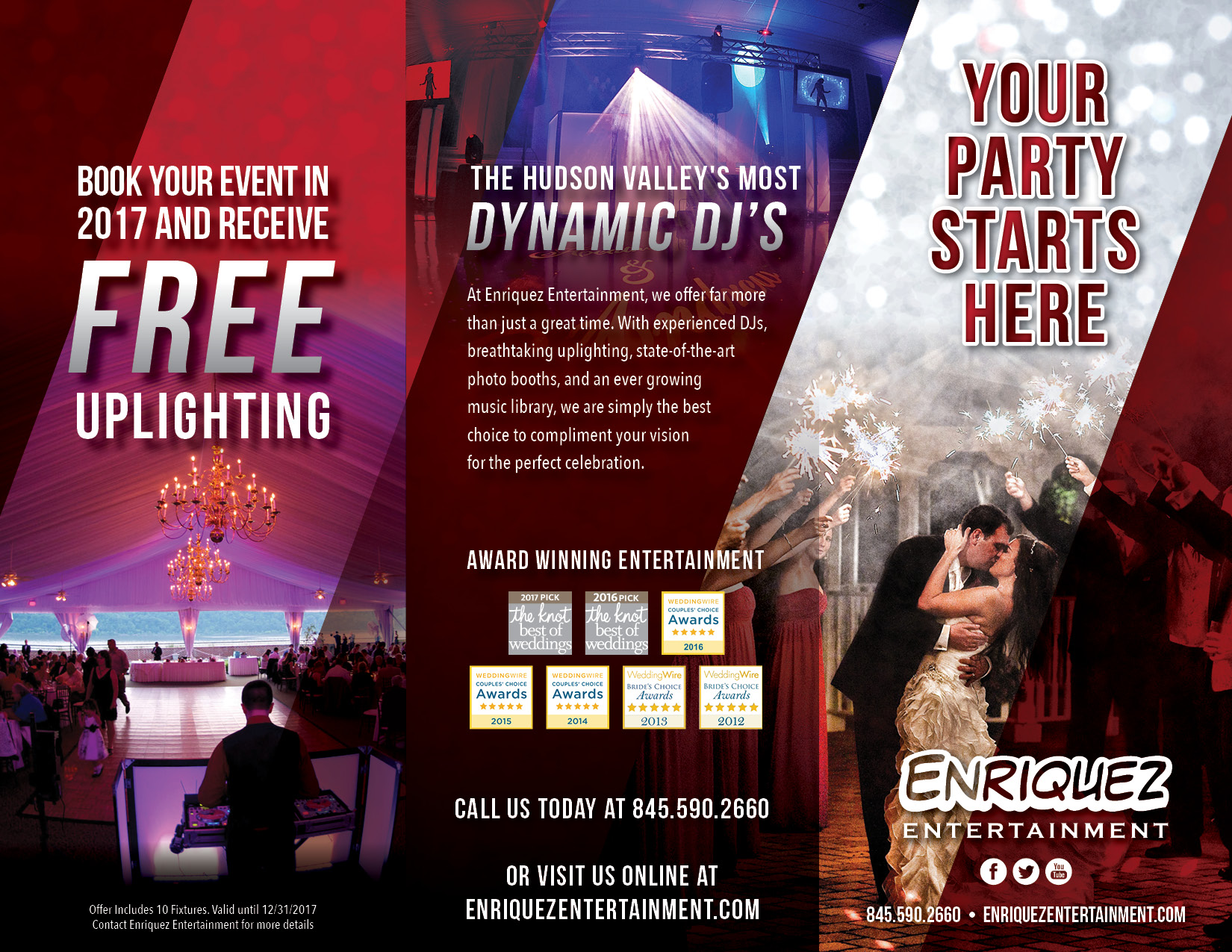 The Interior
When you open the brochure, the angular lines are continued, however here I split the design vertically to allow for more information and a dramatic large image of the DJ team.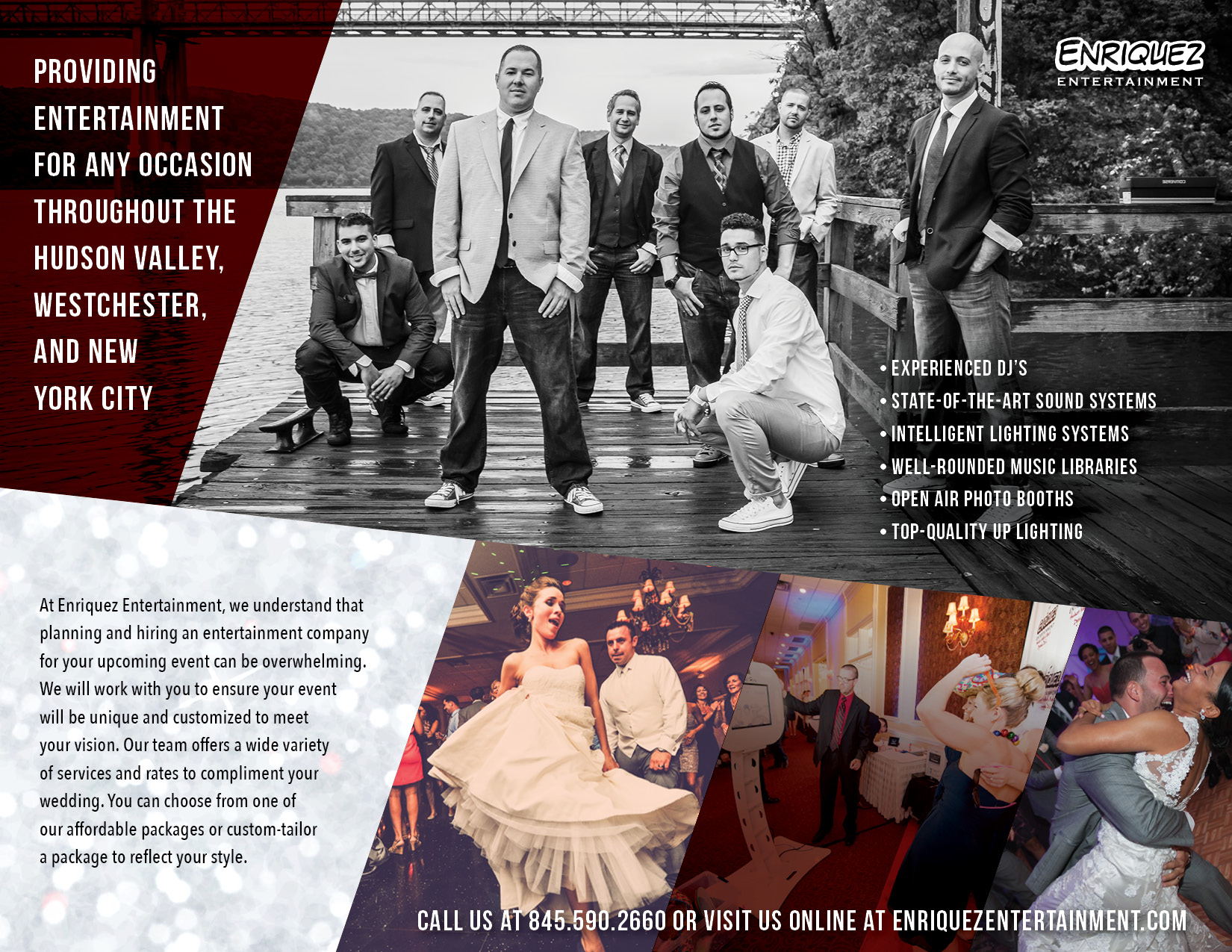 The brochure was based off of a previous ad that I had designed for the company. The print ad paved the way for a more vibrant design but continued the overall brand styling known to their clients.