Project Description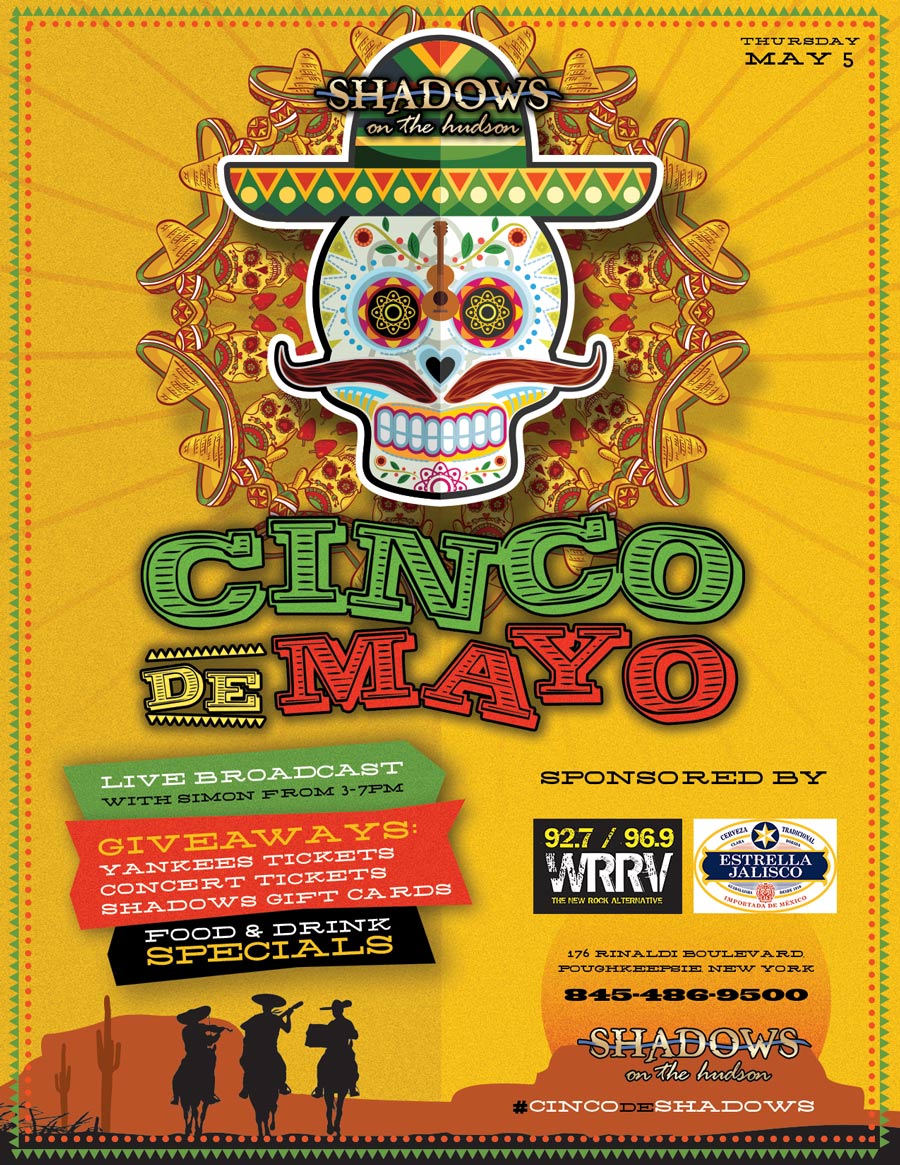 I had the opportunity to brand a fun event at Shadows on the Hudson… Cinco De Mayo!
Shadows along with radio station WRRV and brewery Estrella Jalisco teamed up to make Cinco De Mayo a huge event in Poughkeepsie. With giveaways including Yankee & concert tickets, drink specials, and the radio station broadcasting live, this event needed its own advertising. I developed a loud and fun design that was then used on Shadow's website and social media accounts including Instagram and Facebook. I also produced a video for social media to catch attention (below).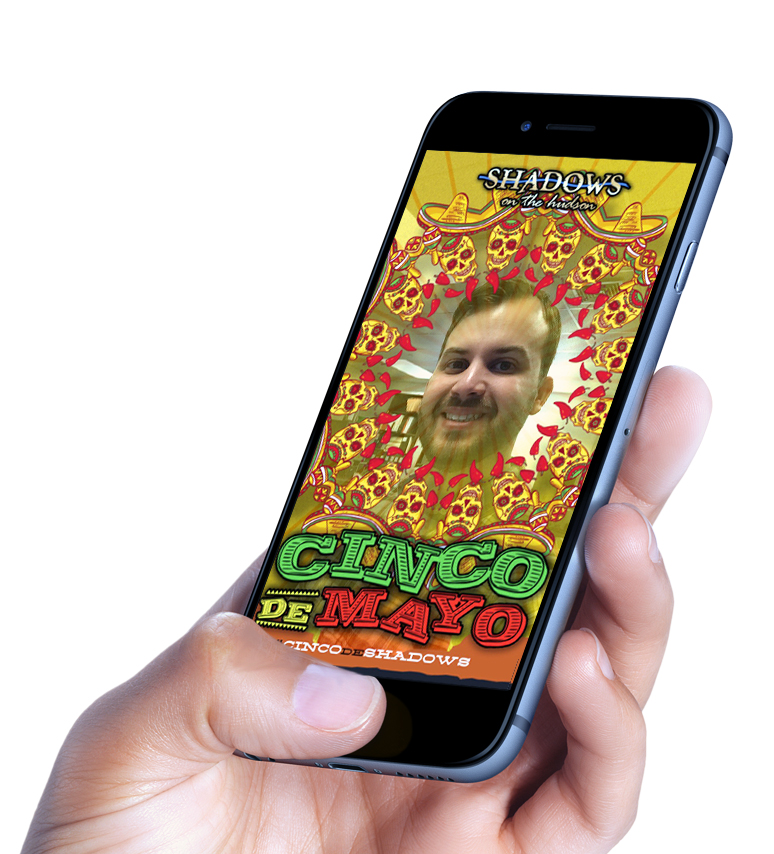 Facebook Frame Studio
Have you heard about Facebook's brand new frame studio? This Snapchat-esque photo studio puts your artwork in the hands of your followers. Now, you can design and upload branded or just fun frames that your followers can use to send to their friends. It's a fantastic way to promote your event or business in a fun way!