Project Description
Custom Wedding Invitation Designs
Developing wedding invitations tend to be one of the most difficult projects for any designer. The piece needs to be flawless, express a unique feeling, and stand out from the post-pinterest wedding world. For me this design was exceptionally challenging as this was for my own wedding and my "Clients" were my future Wife and Mother-In-Law.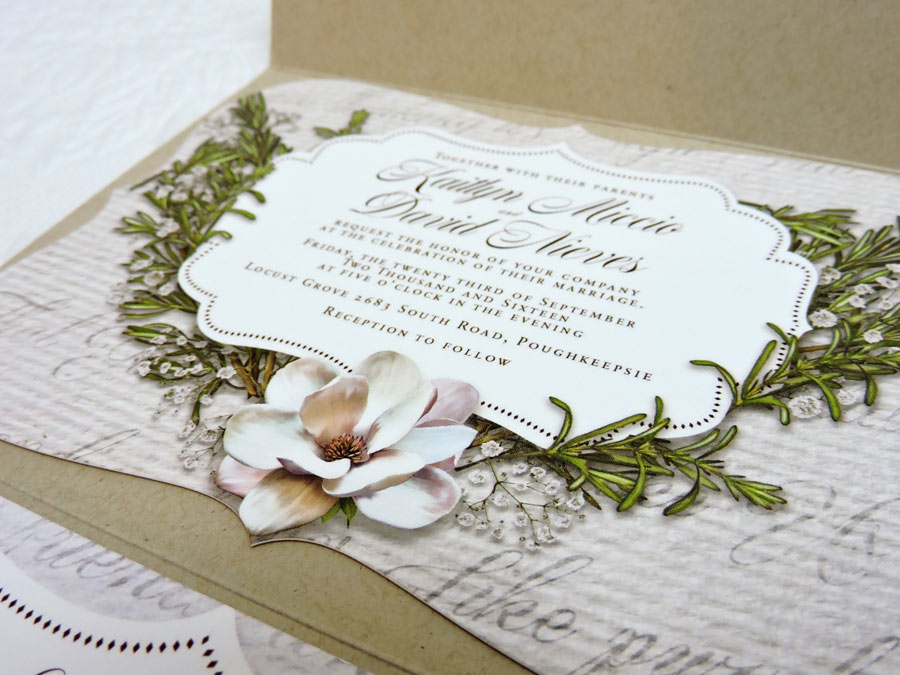 The design began in Venice, Italy on a day trip to the glass blowing island of Murano days after a secret Paris proposal. We walked into a small shop and found hand made glass wax seal's and knew immediately that this would need to be incorporated with our invitations. The original color palate began with burgundy dahlia's and grew to including green rosemary along with baby's breath. I wanted the piece to have some depth to the flowers while allowing me to include all the information needed. So I created a white ornate shield that became the constant design throughout our wedding website, invitations and more. The shield was placed above the floral design with a shadows to pop it off the background and I arranged the flowers to overlap.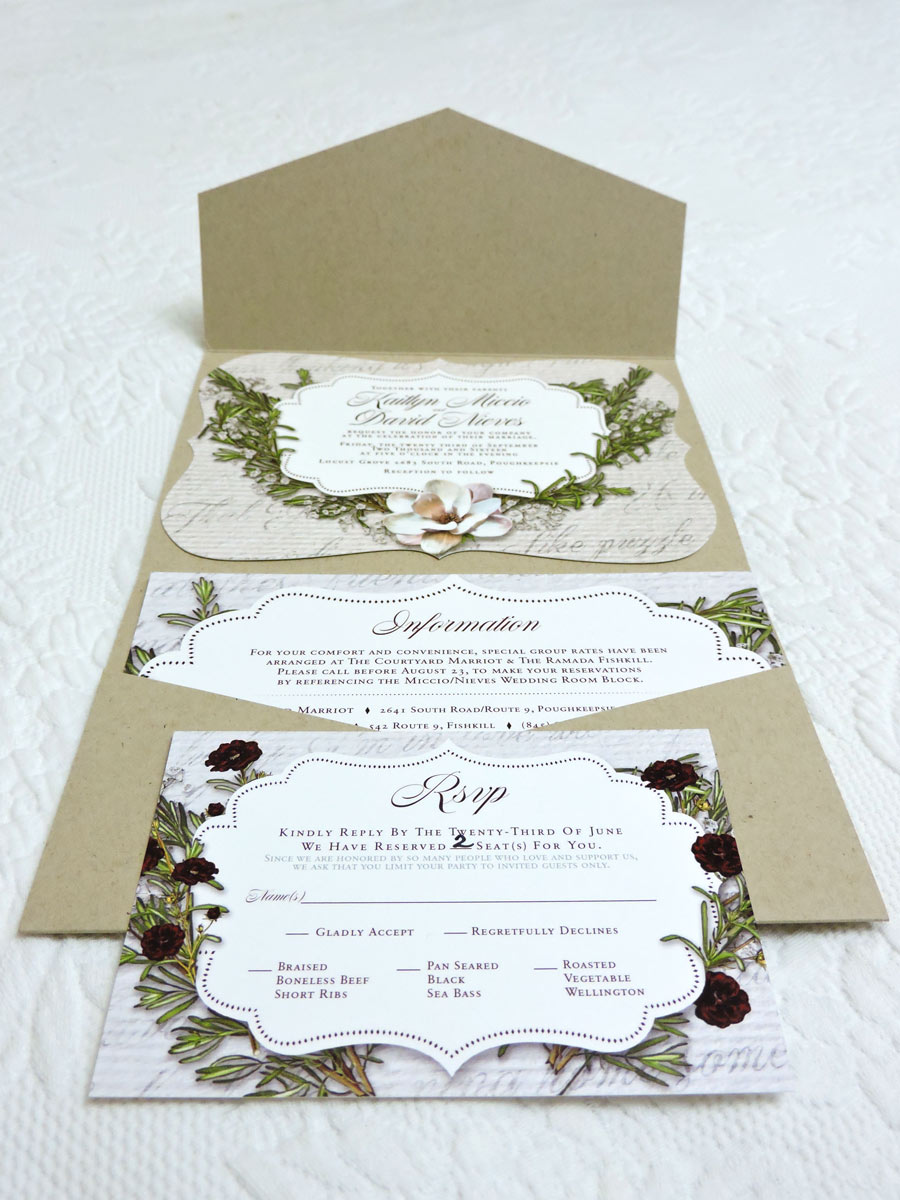 The background is a grayish paper texture with lyrics from one of our favorite songs overlapping. We liked the idea of including the lyrics as a design element without being fully readable. A simple google search of the visible words would allow our guest to read our hidden message.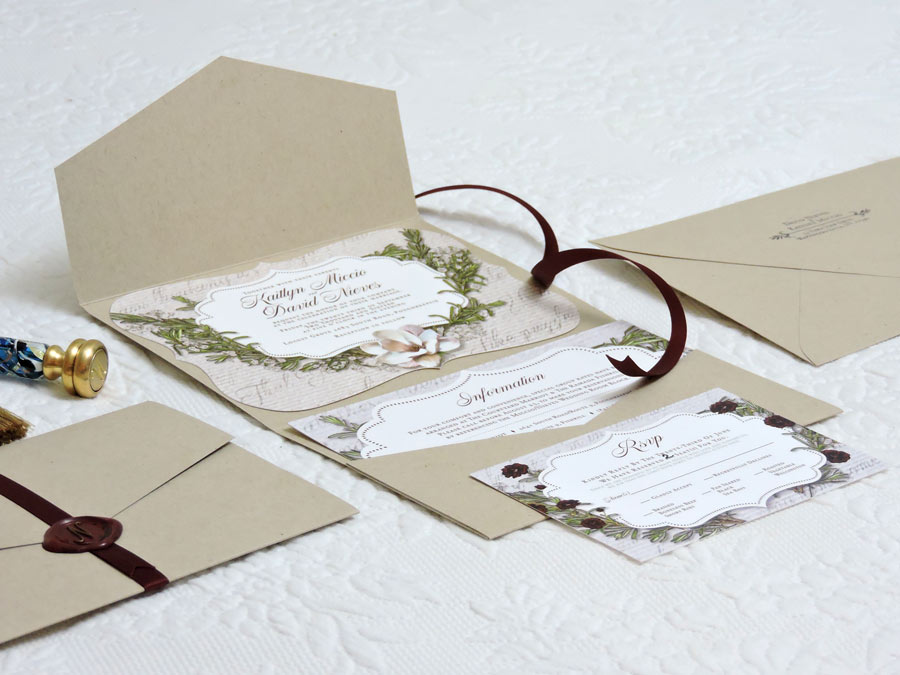 After the invitation, I designed the RSVP and information cards to fit in the Envelopment by Wedding Paper Divas. The package was folded and sealed together by using a burgundy ribbon and our Murano glass seal. To enhance the letter N on the seal, I added gold only to the raised area and finally slid the piece into a protective envelope with a hand stamped return address.