Project Description
Brewster Glass Logo Re-Design
Re-branding an established company is no easy task. Brewster Glass Shop was looking for a fresh new look that did not look like the average glass/window company. I took this as an opportunity to explore a very ornate and detailed design. These three designs were developed first in black and white to ensure they will hold up in multiple mediums.
The Runner Up
The circular design was voted off, along with many other concepts, and it was down to the final two. My client and I were now searching for the perfect color. They recently purchased a van for the company and liked the burgundy color. Immediately my color options dropped to a select few but I worked on as many combinations as I could find for them to pick from.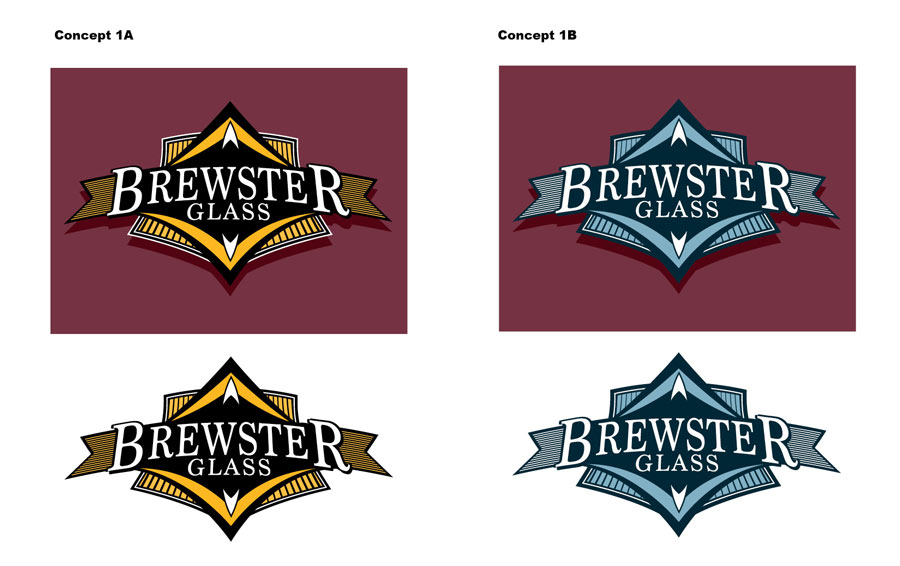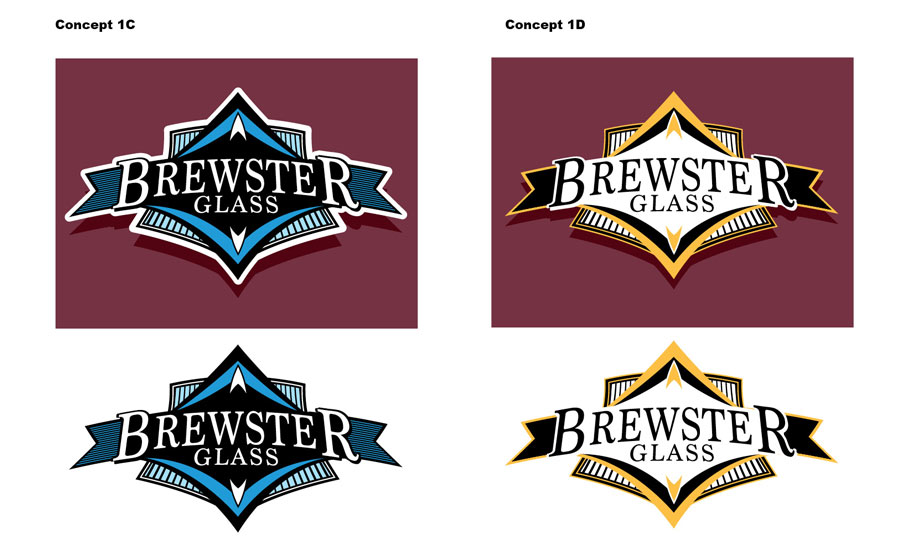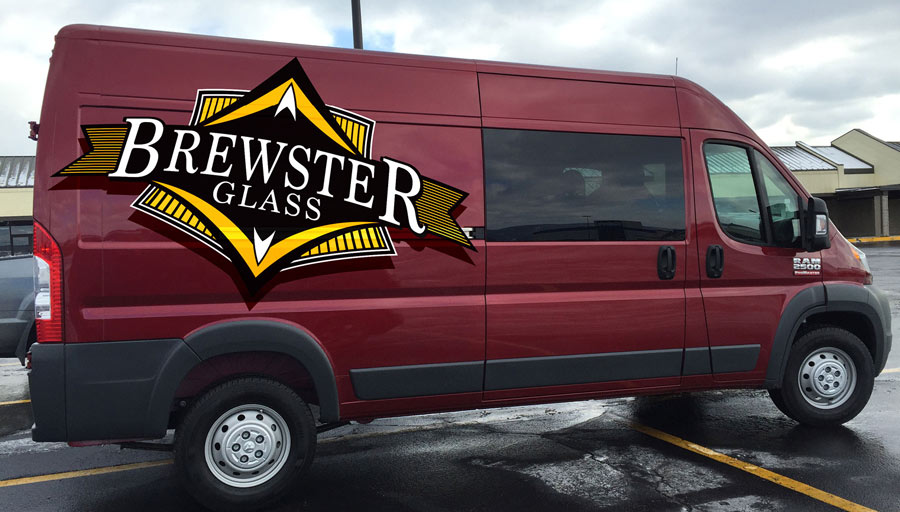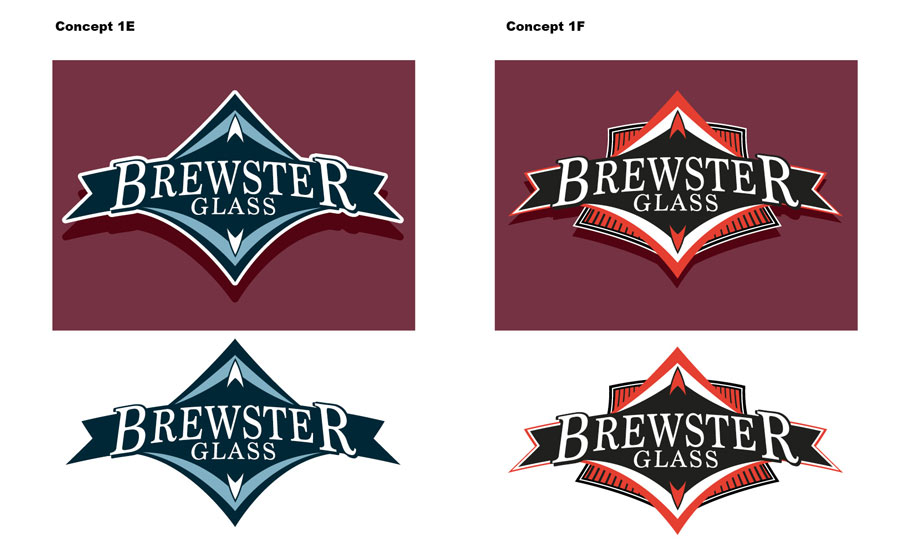 We went through the same process of elimination for the second concept and ultimately landed on a burgundy and bright yellow design. While we may have toned down the design, it works better for the company as a whole. The new branding will help become more memorable than the previous cookie cutter design.